Arizona
Acacia Grove
Acacia Grove is an under construction 134 unit single-family rental project located in the heart of the Vistancia master-planned development. Vistancia is perennially distinguished as the top selling master-plan community in metro-Phoenix. The luxury development abuts the newly completed Loop-303 interstate which is significantly driving investment activity into the northern and western metro-Phoenix valley. The community enjoys 2 top ranked golf courses, a popular active adult development, highly regarded schools, and a variety of retail and entertainment offerings.
Higley Park
Higley Park, conveniently located in Phoenix-metro's southeast valley in the town of Gilbert, is a 185-unit new construction luxury housing community. The detached single-family-home project enjoys expansive green space, a clubhouse and swimming pool, and childrens amenities including tot-lots and a splash pad. The brand new homes are for-sale and for-rent.
Vintage Gilbert
Vintage Gilbert is a 107 unit class-A multifamily project well located in Phoenix-metro's southeast valley in the town of Gilbert. The gated community enjoys a beautiful clubhouse with state-of-the-art facilities including racquetball courts, a fitness center, a billiards room with a movie and entertainment center, and special events space. The community is in the heart of the bustling southeast valley job corridor.
Santana Ridge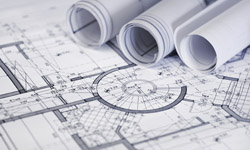 Santana Ridge, conveniently located in Phoenix-metro's southeast valley in the City of Chandler, is an under-construction 112-unit luxury condominium project. The development is proximate to the Loop 202, an under-construction 100k square foot FedEx Distribution Center, the expanding Chandler Airport, a large charter school, and new, energetic restaurant and retail offerings. This gated, quiet community enjoys a large clubhouse with a pool, spa, tot-lot and expansive green space.
Blank Berger Fund I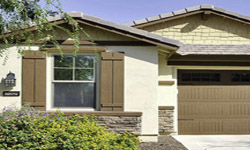 Blank Berger Fund I is a portfolio of single family rental homes located throughout metro-Phoenix. The Fund launched in 2011 to acquire undervalued single family homes that generate attractive rental yields while the sales market appreciates. Attractive rental yield and house price appreciation, coupled with tax depreciation, are amongst the strategy's benefits. Since inception the Fund has acquired and rented over 50 houses.
Higley Homes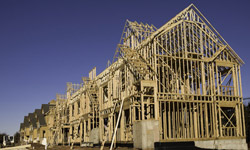 Higley Homes is a full service residential construction company headquartered in Chandler, Arizona. The Company specializes in single-family and condominium production building along with residential rehab construction. Higley Homes is currently constructing over 300 new residential units in Metro-Phoenix.
Louisiana
Omni Royal Orleans
The Omni Royal Orleans is a luxury hotel located in the heart of the New Orleans French Quarter. The hotel, which occupies almost an entire city block on historic Rue Royal at Rue St. Louis, houses 346 fully-renvoated guestrooms and suites, and over 11k square feet of meeting space. The famed Rib Room adjacent to the lobby is widely regarded as one of New Orleans' finest restaurants. The rooftop pool and bar is a hotspot for enjoying the beautiful views of the Mississippi River and Vieux Carre (French Quarter). Whether for business or pleasure the Royal Orleans is known as the French Quarters' finest hotel.
New York
Astoria 29th Street
Astoria 29th Street is a 27-unit prewar apartment building in the prime Astoria neighborhood of Queens, New York City. The building is located one block from the Manhattan express trains and across the street from award winning schools and restaurants. The units are all two or three bedrooms and are undergoing a large interior renovation.